Jumpin' Dzeko's...what is going on with the Sky Blues these days??
1.) Frank Lampard staying-on at Man City instead of playing for NYC FC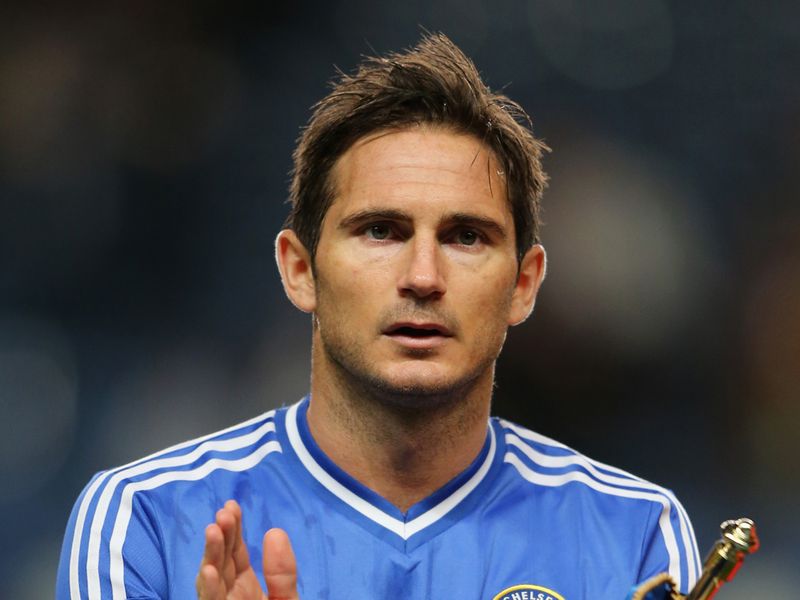 The English Muffin
Gasp! Unthinkable! Dude...as soon as I heard that NYC FC and Man City had the same ownership and that they'd pulled this little dipsy-doo of "sending" Lampard to NYC FC only to "loan" him back to Man City, I knew damn well that Man City wasn't giving him up until the very minute, the absolute moment, when he became no longer useful to them. And...even though he's playing 20 minutes a game or whatever...now that they're in contention for the Premier League Crown...forget about it.
See you in the fall, Lamps.
I mostly just feel bad for the NYC FC fans who dutifully ponied up for season tickets or whatever, hoping that they'd be seeing Lampard (because they were told they'd be seeing him) on the pitch for their newly adopted club. I'm not staying up late at night crying for them or whatever, but...it's a pretty lousy trick.
2.) Messi to Man City?
Hey, this isn't a soccer ball....
If the whole Lampard mess (pun intended) isn't enough, Man City are in the spotlight again as the possible new club of superstar Lionel Messi? Whaaaaaat?? Messi leaving Barcelona? I'll believe it when I see it. In fact it seems like the rumor is already
dying down.
Honestly, I've got no dog in this fight. Sure, it would be cool to wake up on Saturday/Sunday and be able to watch him in the big EPL but I'm not a big Messi evangelist. I don't think he's the new messiah or anything....har. This one is just bizarre and I don't think it's got legs.
3.) Citizens buy Wilfried Bony??
Bonny Prince Bony
Come on...now Wilfried Bony, the stocky, prolific, run-about striker from Swansea City is headed to the defending champs? Bony was the only reason to watch as Swansea game, for pete's sake. Do the fickle gods of sports business have to tamper with everything pure and good and decent in this world?
Between Sergio Aguero and Wilfred Bony (and maybe Messi??? Whatever) Man City are going to be a force.
I actually shudder to think what they're going to do to the likes of Burnley, Leicester, QPR, Hull...let alone my beloved Magpies. The title race just got even more interesting. But I'm going for Chelsea in the long run.