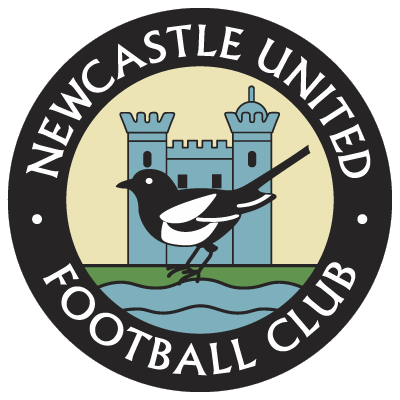 I suppose you're not really a
bona fide
fan of a team unless you've been through some ups and downs with them, had your heart ripped out and come back for more, sworn-off them only to swear back on them the next minute, had your loyalty tested by sheer frustration and longing, and questioned how the gods pointed you toward the club in the first place and wished -- deep down in a small place inside -- that they'd pointed you somewhere else. Indeed, that's what it's like to be a Newcastle United fan every time they play.
In a
mid-week league match-up against Manchester United
, there were times when the Magpies looked like they might actually put the ball in the goal...more than a few times actually...and yet miraculously failed to do so. Specifically a missed opportunity by Cisse in the second half seemed a little "match-fixy" if you ask me, but then again the Red Devils looked just about as inept on offense. I began to ask myself "Are these two teams both trying not to score?" Even the announcers were at a loss to explain the ineptitude and drudgery of the football they were watching.
Yes, Newcastle ultimately gave the game away 1-0...and I do stress
gave the game away
because a sloppy back-pass to goalkeeper Tim Krul ended up getting passed right to the feet of Ashley Young, who dunked the ball in the onion bag. As the English say when something is super easy: and Bob's your uncle. Game over, the Magpies lay another goose egg.
At this point it's not the losing that I mind it's the fact that, even though they played sloppily, they had
the grit to at least stay in the game and even make a couple decent attempts at goal, but they ultimately remain toothless when it counts: clinically unable to finish. And the heady days of October/November are long gone.