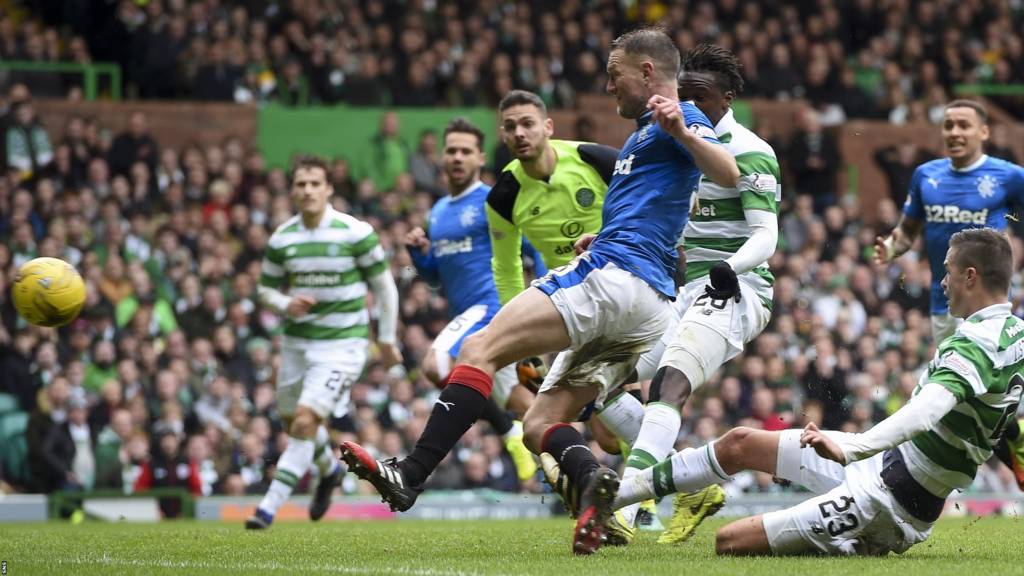 This AM while waiting for the FA Cup match between Tottenham and Millwall (which naturally was a depressing 6-0 rout) I caught the tail-end of a match between long-time
Scottish Premier League
rivals
Celtic FC
and
Rangers FC
. Now, I've heard of this rivalry, thanks to Franklin Foer's eye-opening and educational book
How Soccer Explains the World
, but never actually seen either of these teams play. Never even seen a SPL match before today.
I think you might be able to deduce from the title of this blog post that the game made a big impression on me. I've never seen such speed, physicality, and passion on a football pitch as I witnessed in the final 20 minutes of this game. I'm hesitant to make a generalization about the entire SPL -- after all these two teams are at the absolute top of the league and this rivalry is on the City-United or Yankees-Red Sox level -- but still, talk about a great game to watch as my introduction to Scottish football.
To me, the hallmark of the English Premier League is the speed, precision, and attacking gusto of the play. There is not a lot of shimmy-shammying in midfield; you get the ball, you better do something with it, fast, like go forward and attack, or else you're going to lose it. And what's more, just the passing and trapping abilities of the players is, quite frankly, leagues beyond the MLS in my opinion.
The Bundesliga strikes me as a little bit sloppier but even faster and more desperate than the EPL, which makes for extremely fun soccer.
What struck me about the game I saw today was the raw physicality apparent on the field, but done
within the rules
. I'm not talking about guys tripping each other or playing dirty, but I'm talking about just extremely physical football. Guys going shoulder to shoulder every play, trying to muscle each other off the ball at every opportunity. There was a real hunger and desperation about the match that made it absolutely the most engaging soccer I've ever seen. It was as though every minute was the last.